I have published opinion pieces and reviews of both historical works and literature on China at various stages of my career. A sample is included here, along with a podcast.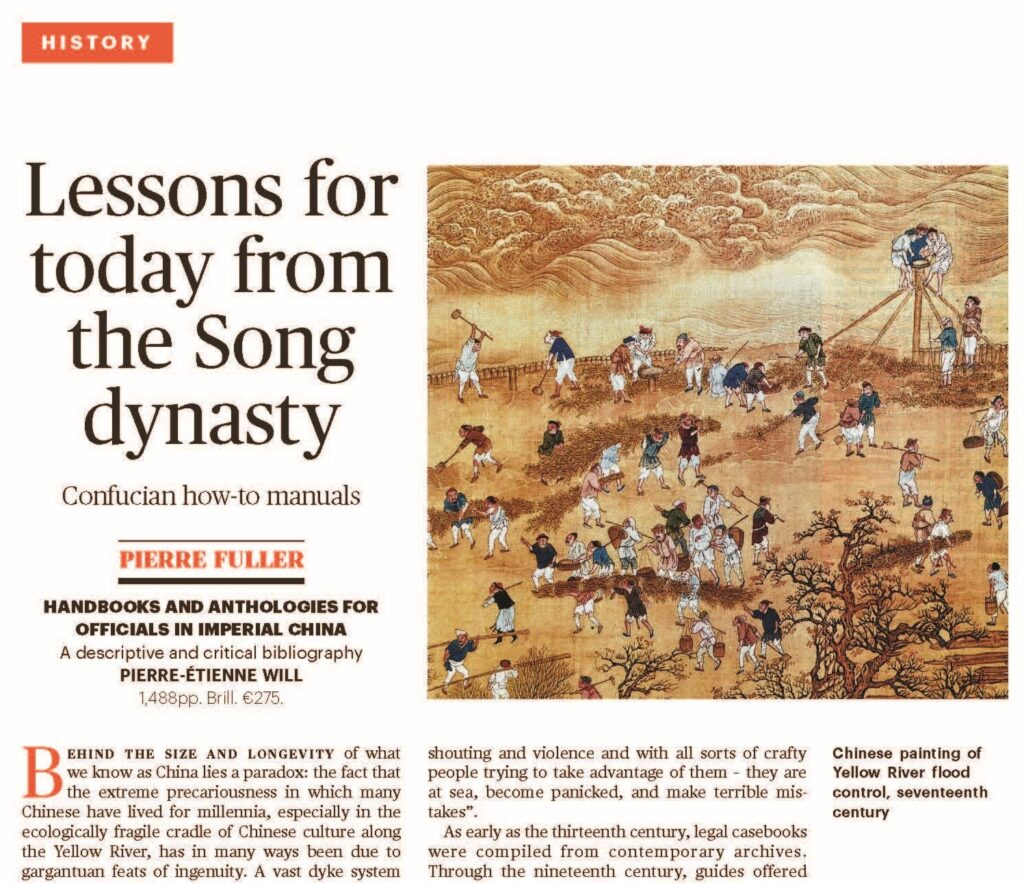 (2022) Review of Deng Yunte, The History of Famine Relief in China, Cambridge University Press, 2021, Journal of Asian Studies (March).
(2020) "Lessons for today from the Song dynasty: Confucian how-to manuals." Review of Pierre-Etienne Will, Handbooks and Anthologies for Officials in Imperial China, Brill, 2020, Times Literary Supplement, 7 August.
(2020) Podcast: "The long shadow of the Opium Wars I," Side Effects May Vary, episode 4, Monash University, Faculty of Pharmacy and Pharmaceutical Sciences.
(2017) "Civic action in China draws on an old tradition", Chinadialogue, 24 August.
(2016) "Music Lessons". Review of Madeleine Thien's Do Not Say We Have Nothing, Granta, 2016, Times Literary Supplement, 19 October.
(2015) "Sycophants and Cannibals". Review of Yan Lianke's The Four Books, translated by Carlos Rojas, London, Vintage, Chatto & Windus, 2016, Times Literary Supplement, 7 August.
(2010) "A Bible for Beijing," China Heritage Quarterly 23 September.
(2010) "China's Charitable Past". Op-ed, International Herald Tribune, 29 September.